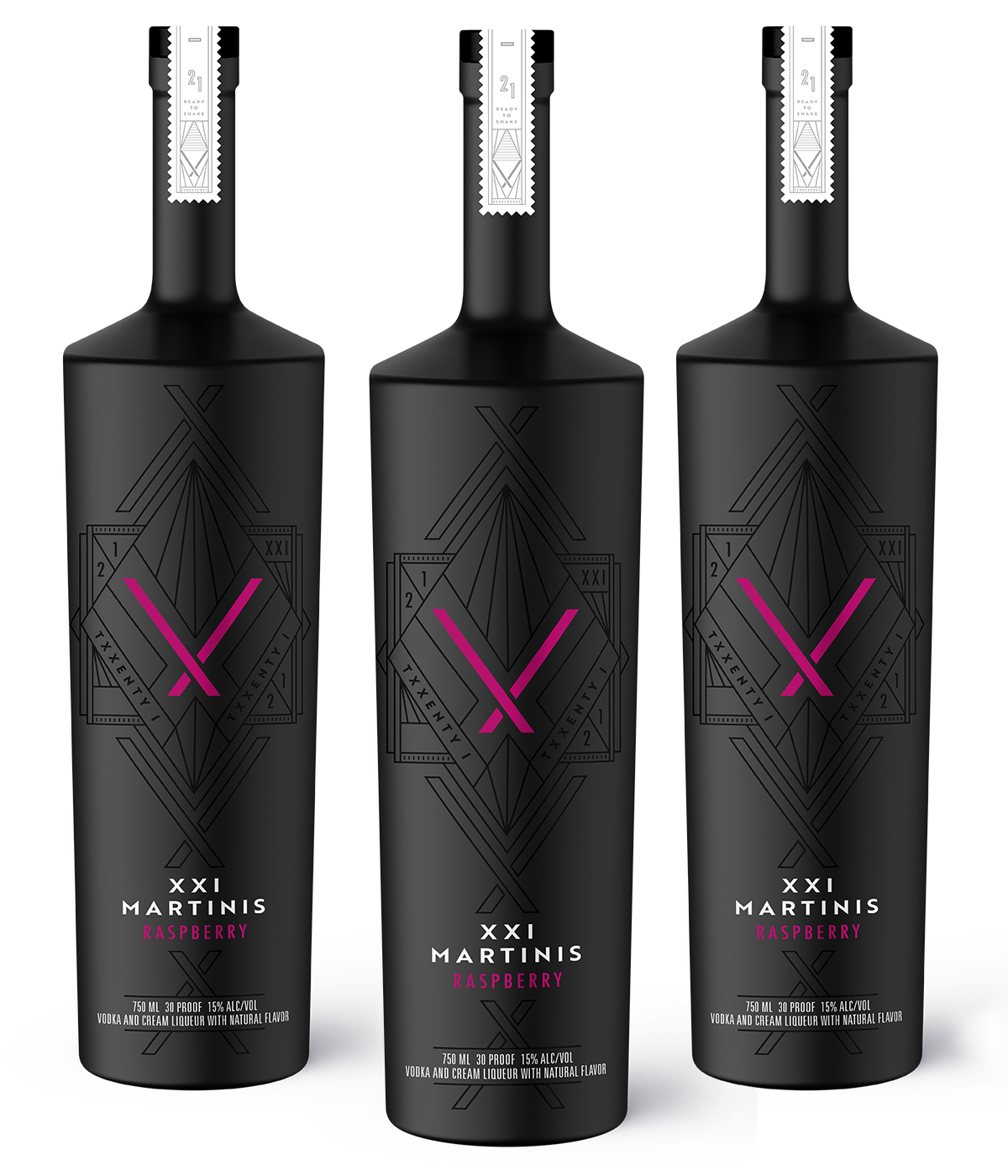 The XXI Martini Collection
Raspberry
The unmistakable, tantalizing flavor of ripe, red-pink berries pairs with the easy smoothness of premium vodka to create a perfect harmony of sweet and tart, summer vibes, and good times. Just waiting for the perfect celebration.
Where to Buy
Step 1.
Shake XXI Raspberry Martini with ice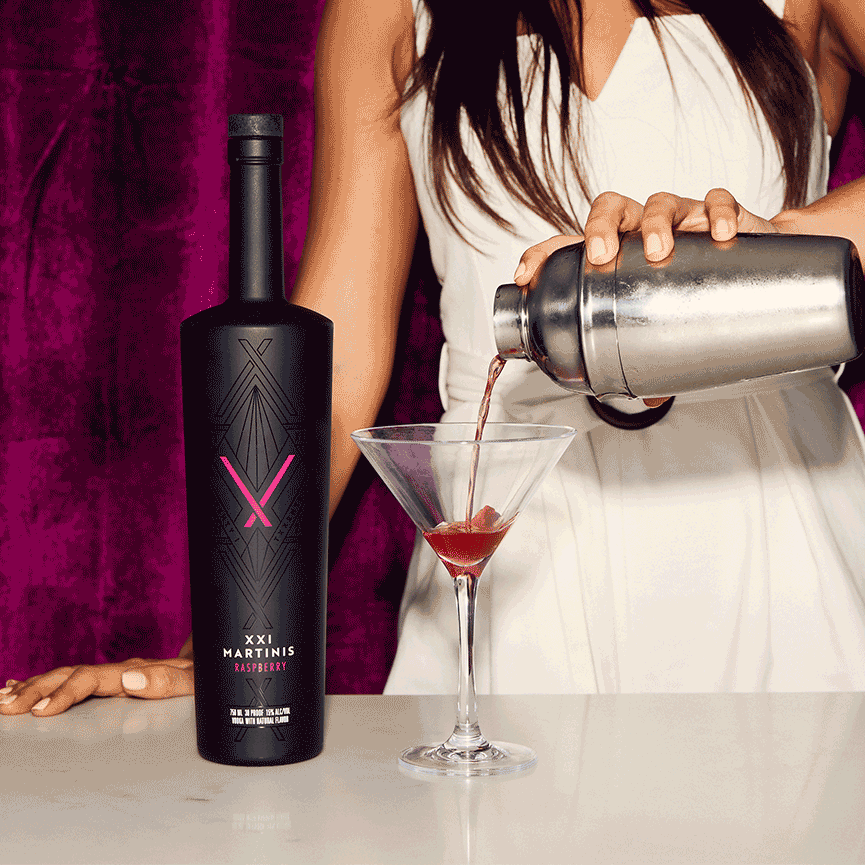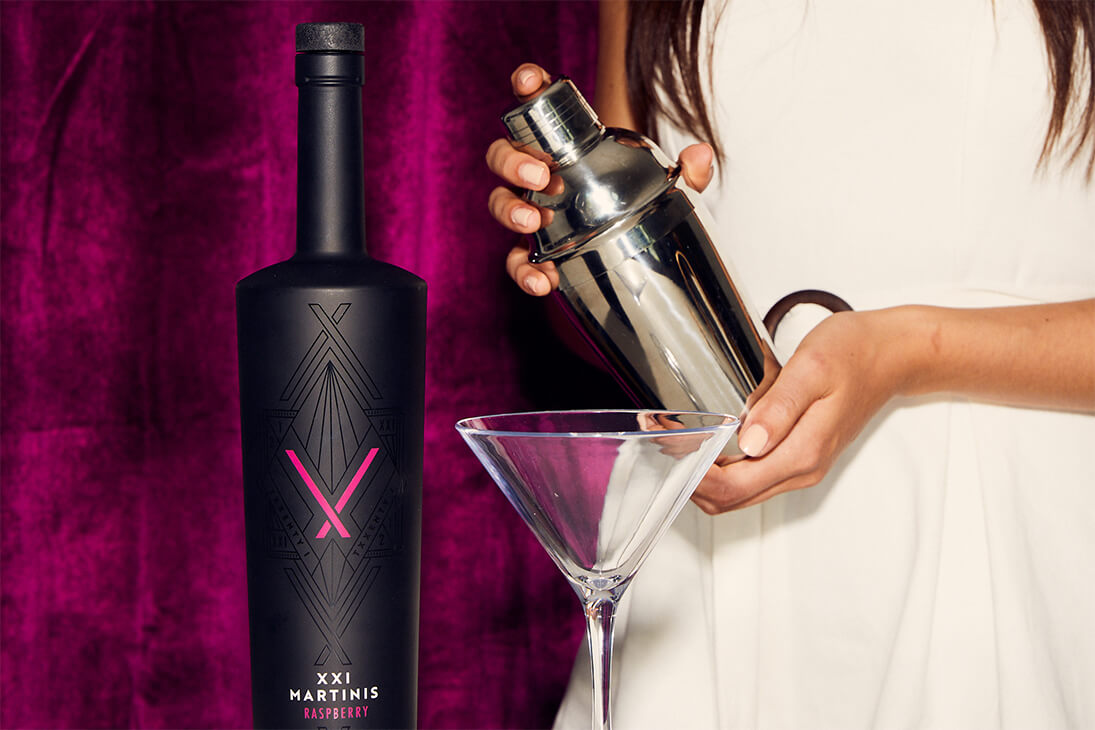 Step 2.
Strain into
a martini glass
Step 3.
garnish with fresh raspberries on a fruit pick. Enjoy.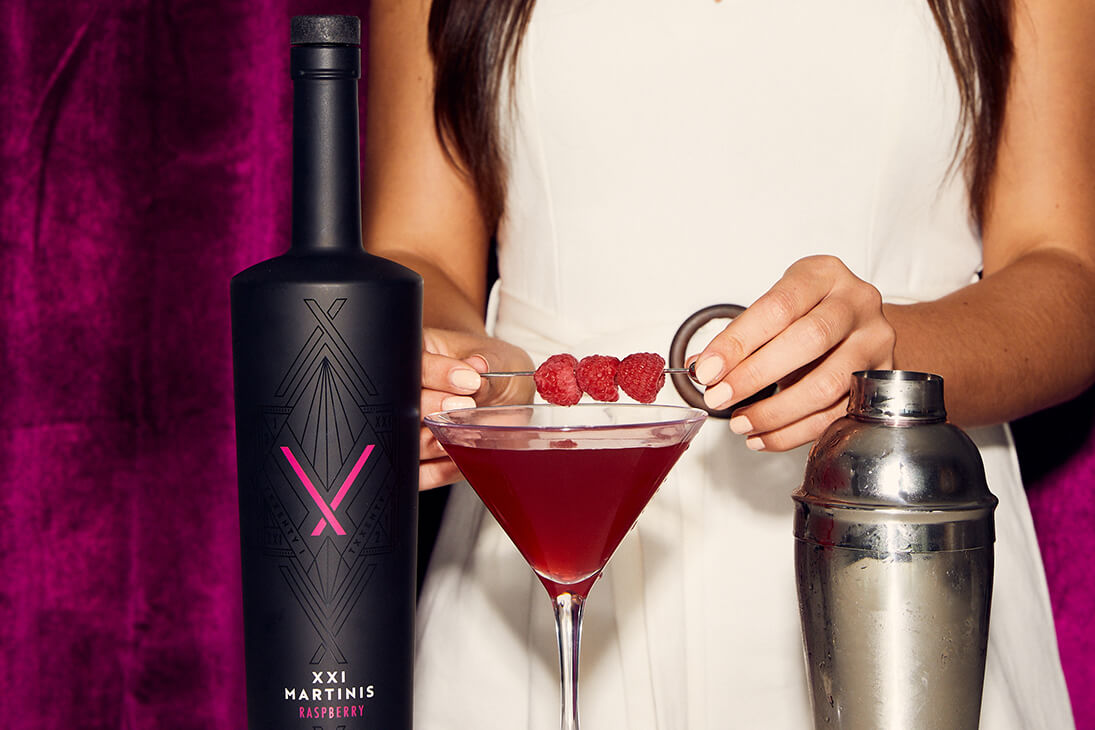 Other Ways to Enjoy
Blend with ice for a fresh, fruity frappé.
Drizzle over ice cream or sorbet for a sweet treat.
How do you enjoy XXI?