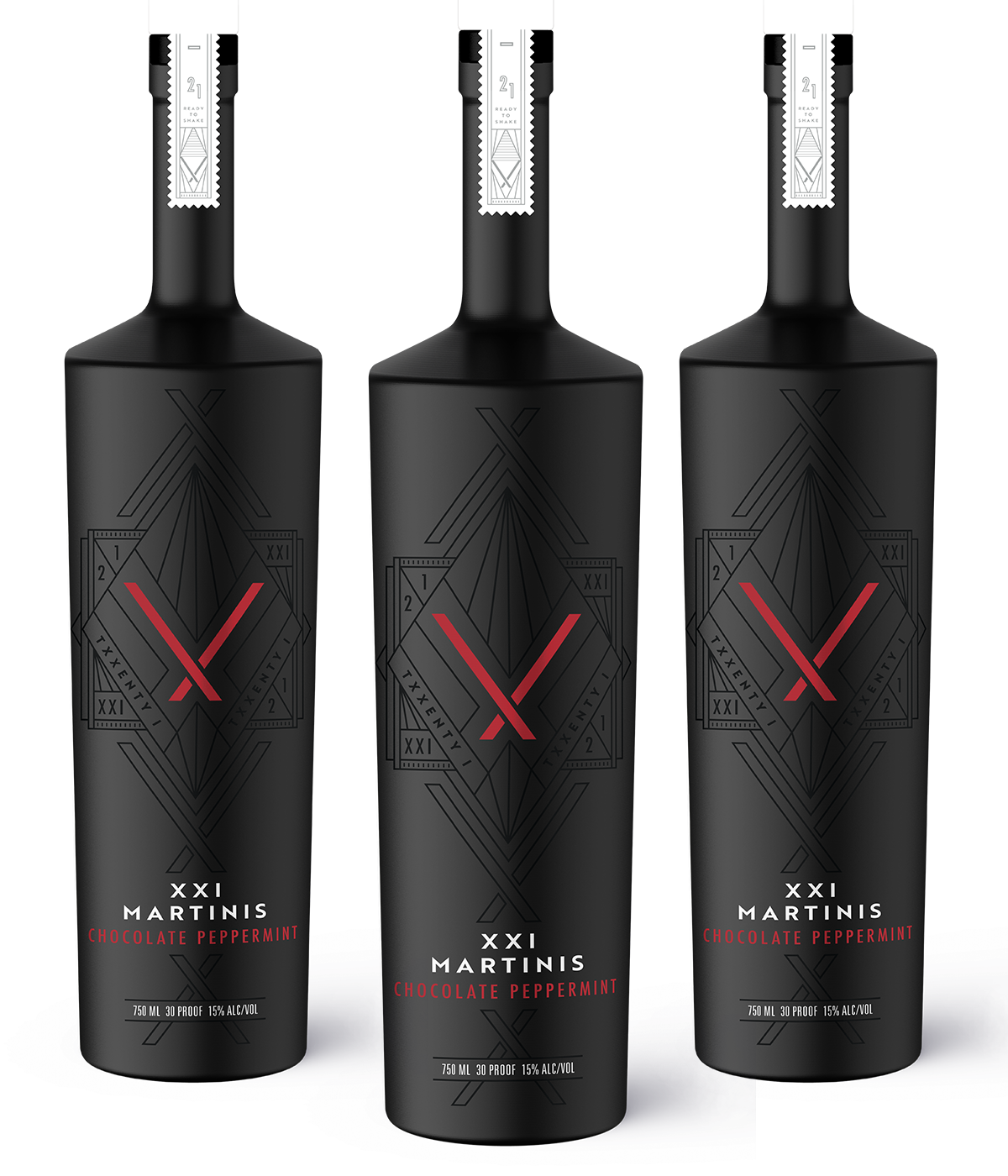 The XXI Martinis Collection
Chocolate Peppermint
This is no simple confection. Decadent, dark, bittersweet chocolate and fresh, cool peppermint meet the pristine smoothness of premium vodka, transforming the simple martini into a masterpiece. Let the indulgence begin.
Where to Buy
Step 1.
Shake XXI Chocolate Peppermint Martini with ice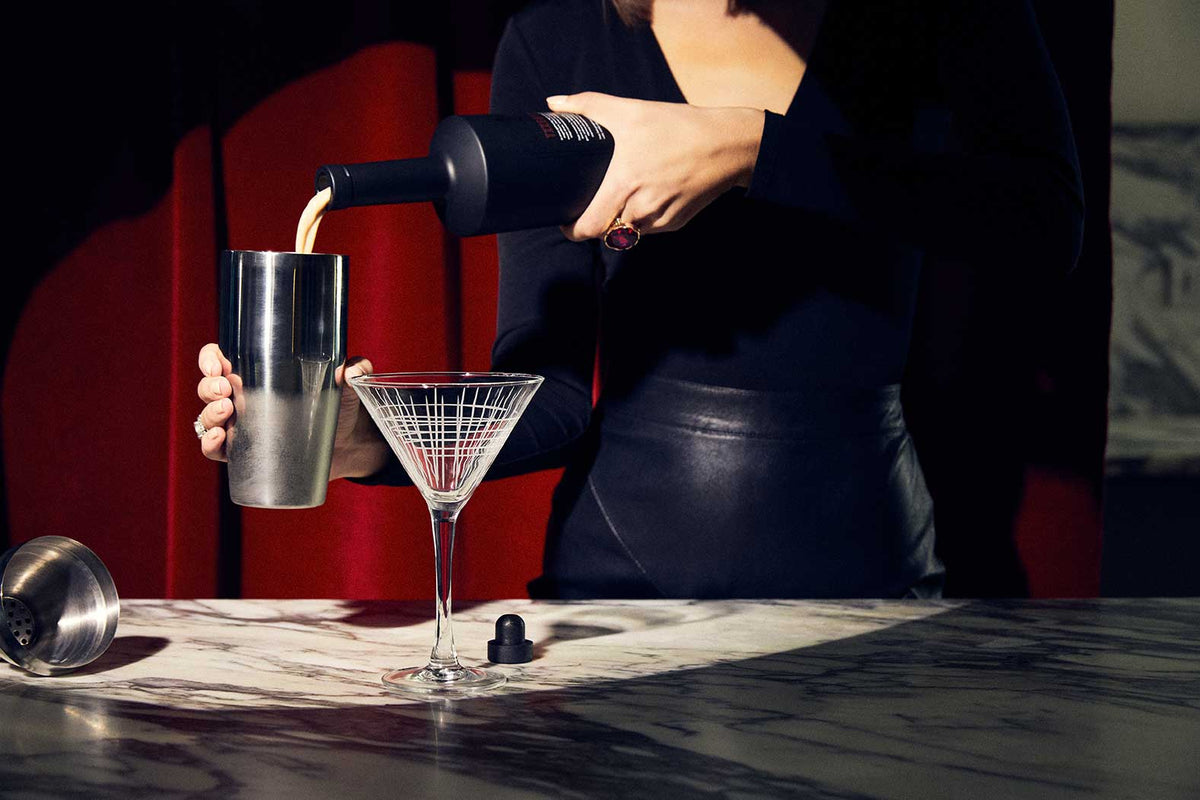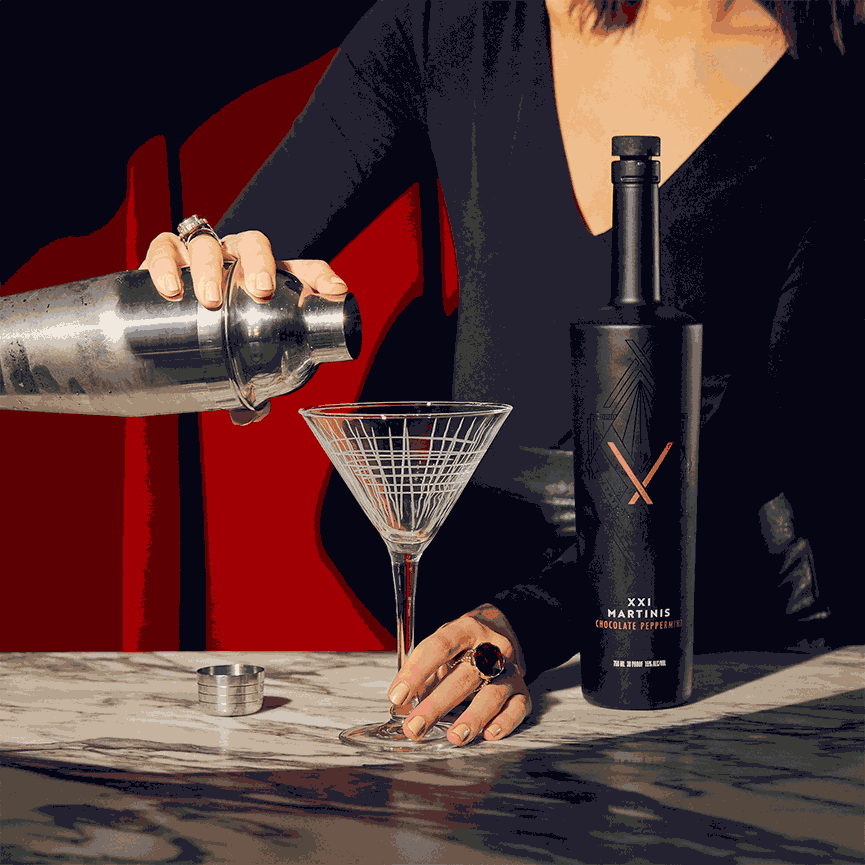 Step 2.
Strain into
a martini glass
Step 3.
Garnish with a few pieces of crushed peppermint candies. Enjoy.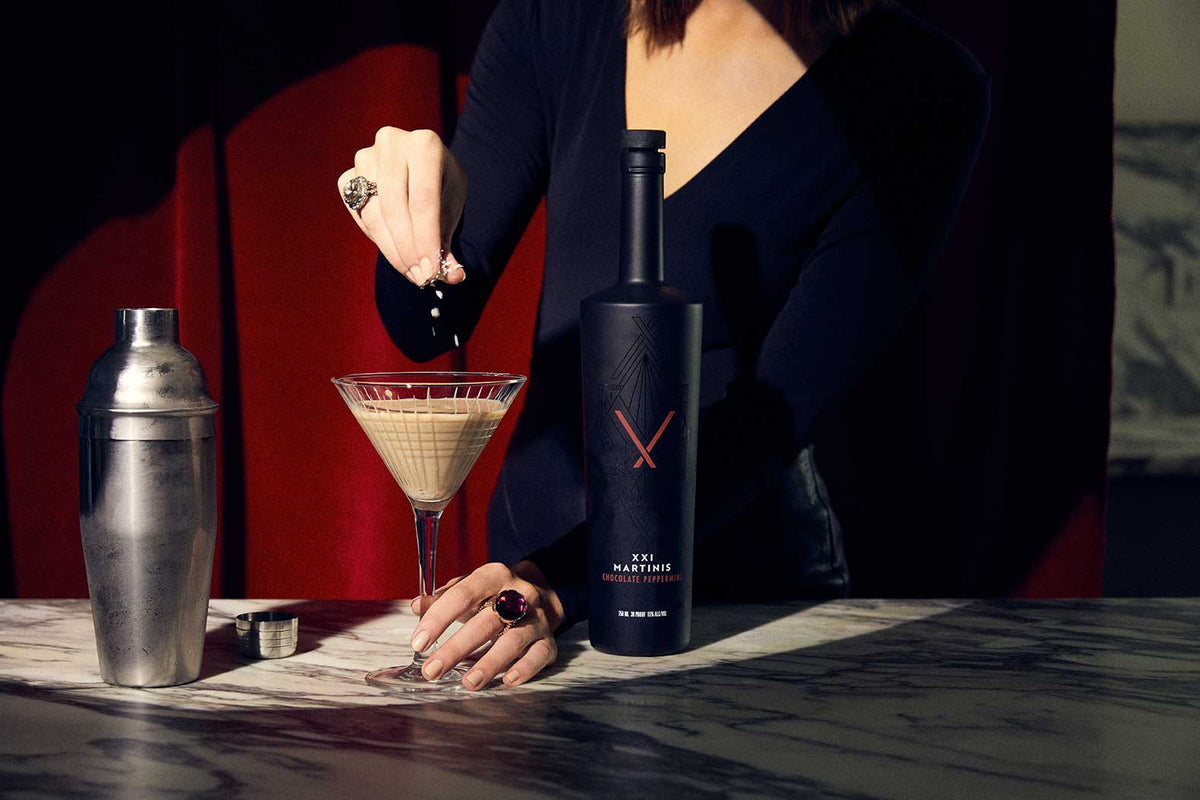 Other Ways to Enjoy
Blend with ice for a fantastic frappe
Pour it over ice cream for an after-dinner affogato
How do you enjoy XXI?