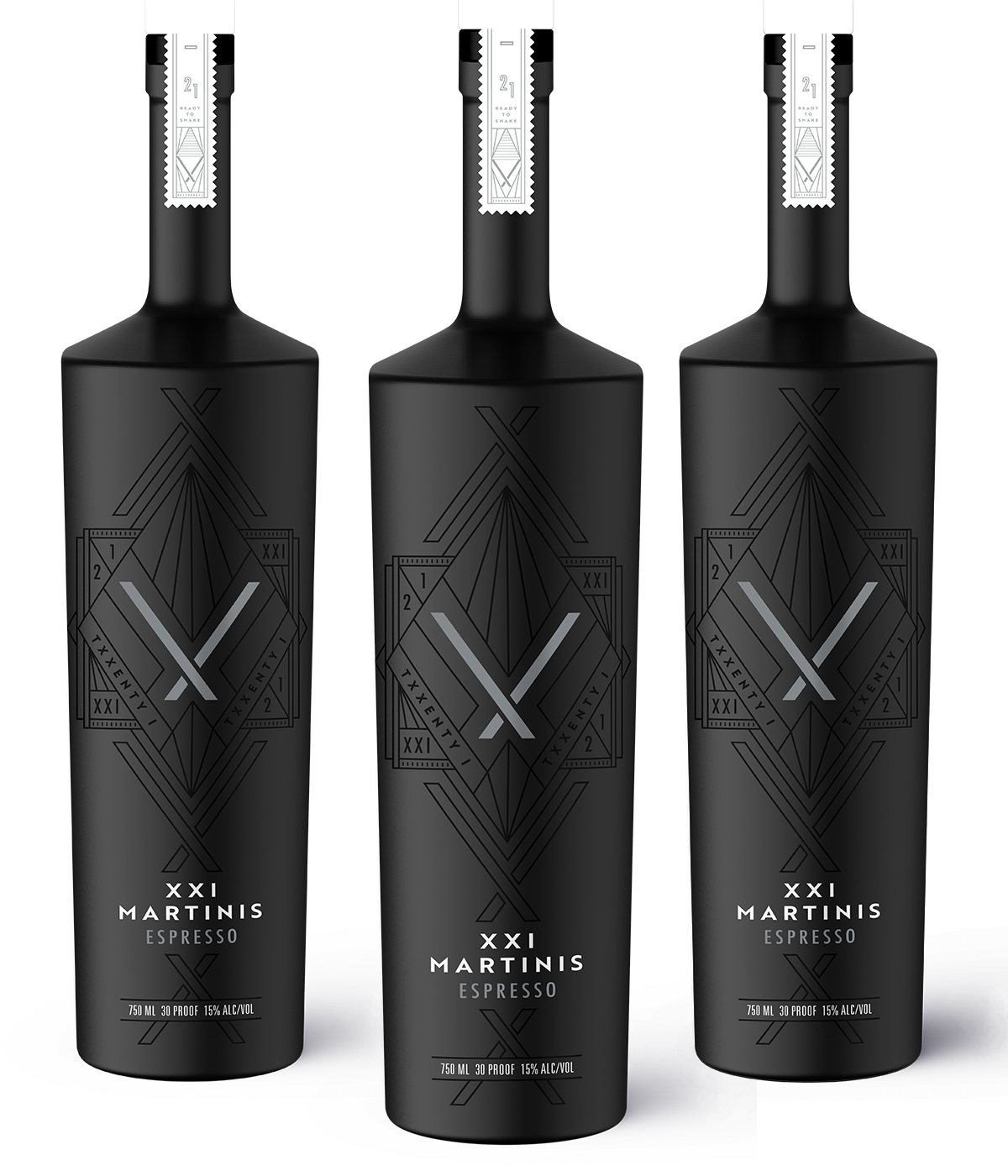 The XXI Martinis Collection
Espresso
Rich, velvety, freshly brewed espresso awakens taste buds with a balance of bitter and sweet notes, energizing body and spirit. Together with premium vodka, this smooth, coffee lover's dream elevates the martini to decadent dessert, or "this-party's-just-getting-started" status.
Where to Buy
Step 1.
Shake XXI Espresso Martini with ice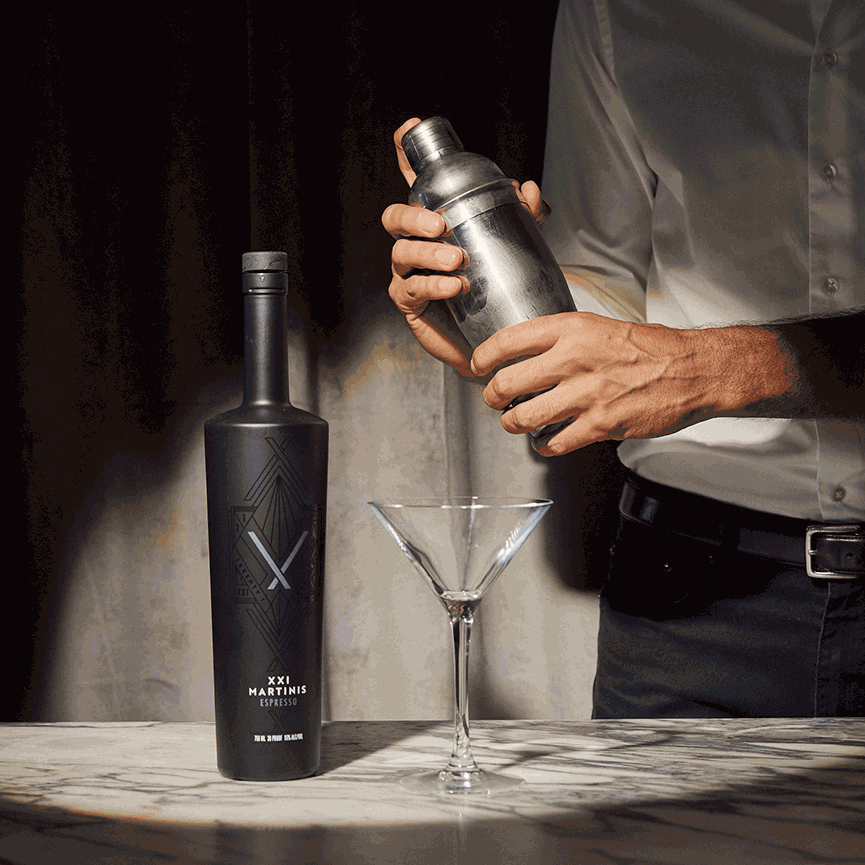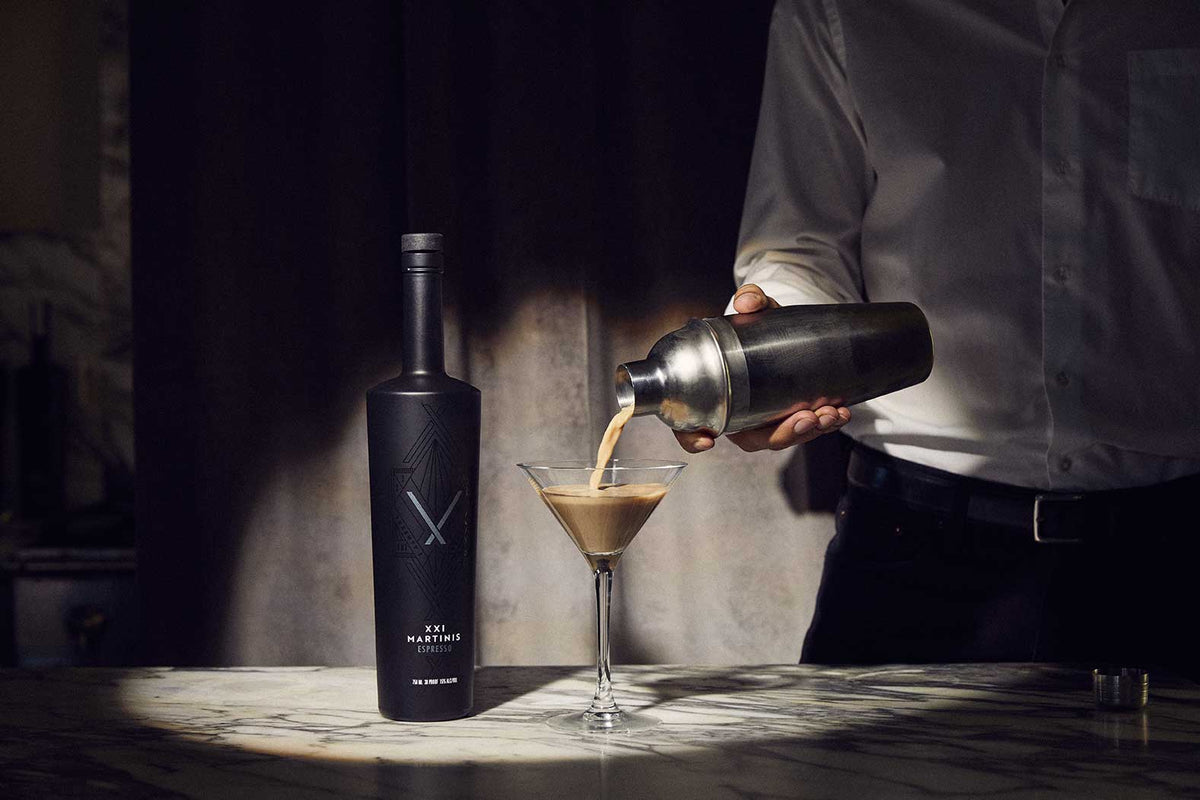 Step 2.
Strain into
a martini glass
Step 3.
Garnish with espresso beans. Enjoy.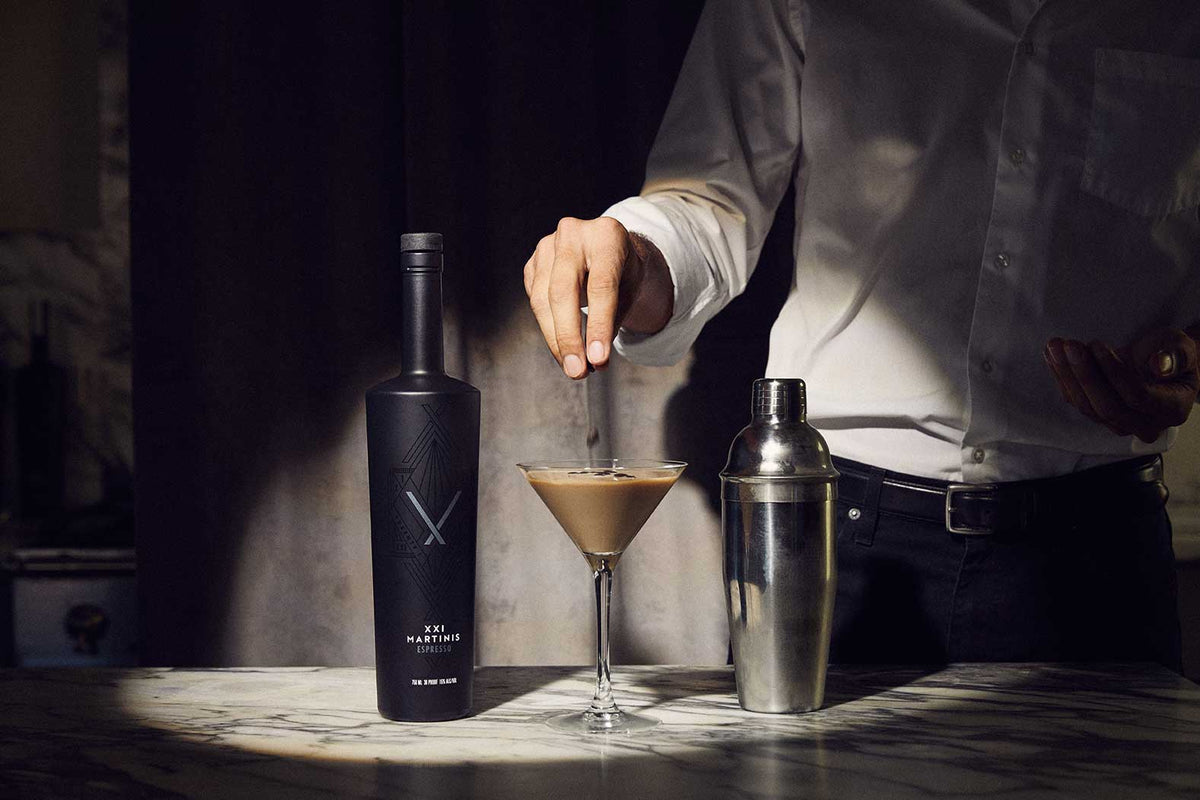 Other Ways to Enjoy
Blend with ice for a fantastic frappe
Pour it over ice cream for an after-dinner affogato
How do you enjoy XXI?