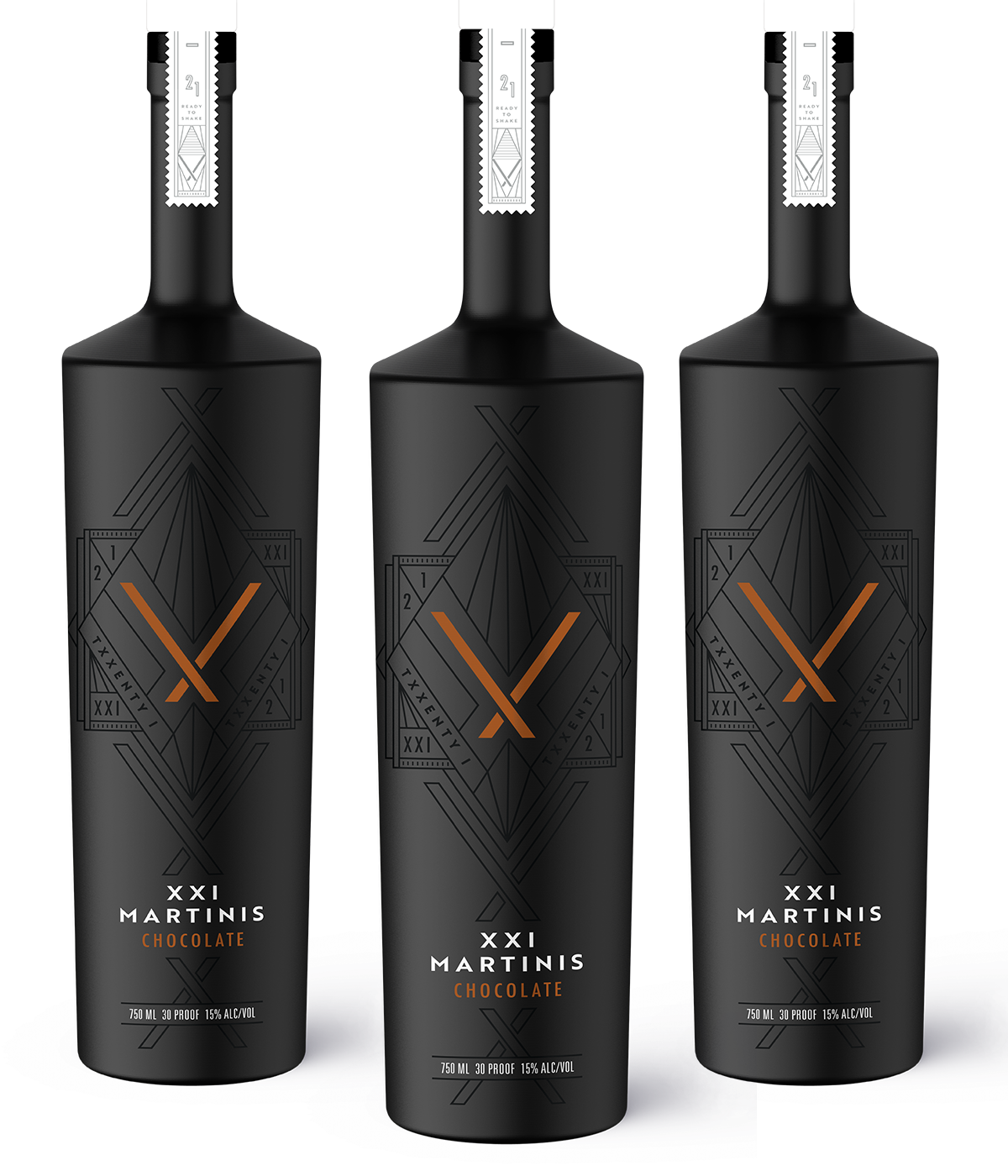 The XXI Martinis Collection
Chocolate
Think smooth and creamy milk chocolate. Perfectly balanced sweetness. Premium vodka. We call it comfort meets indulgence. This is what a chocolate martini aspires to be. 
Where to Buy
Step 1.
Shake XXI Chocolate Martini with ice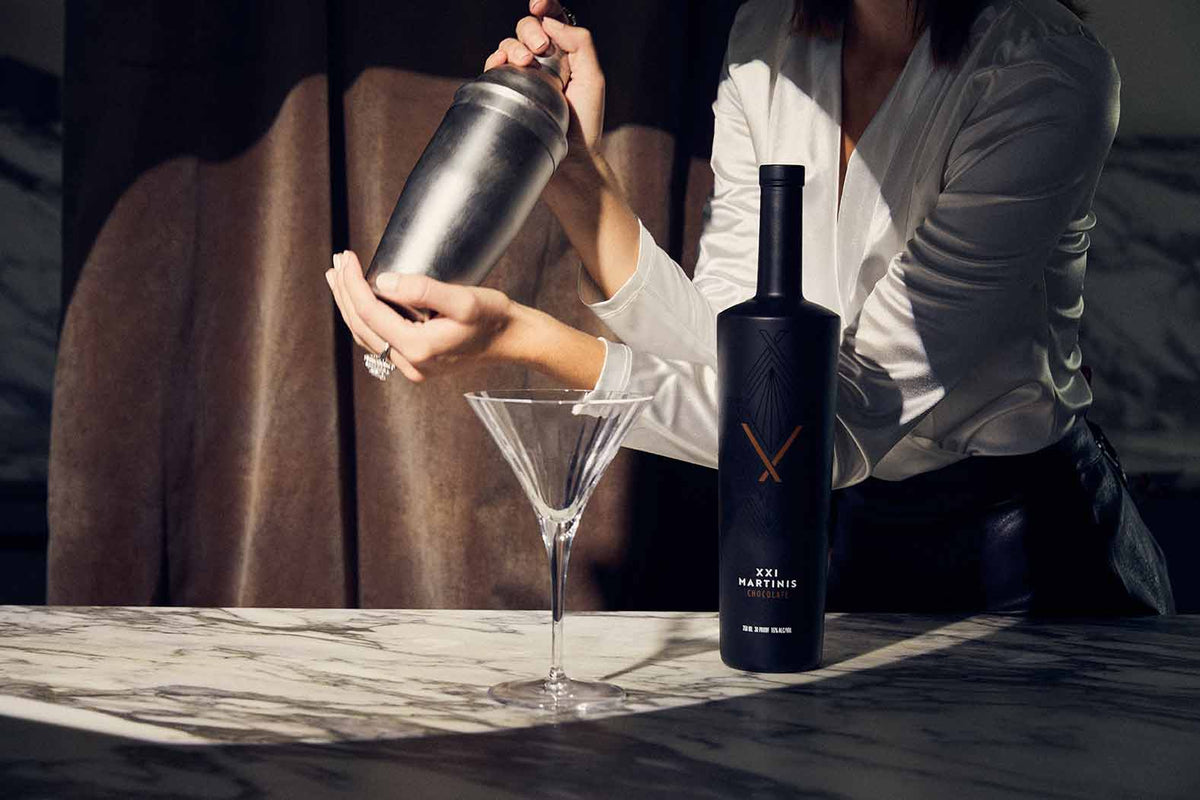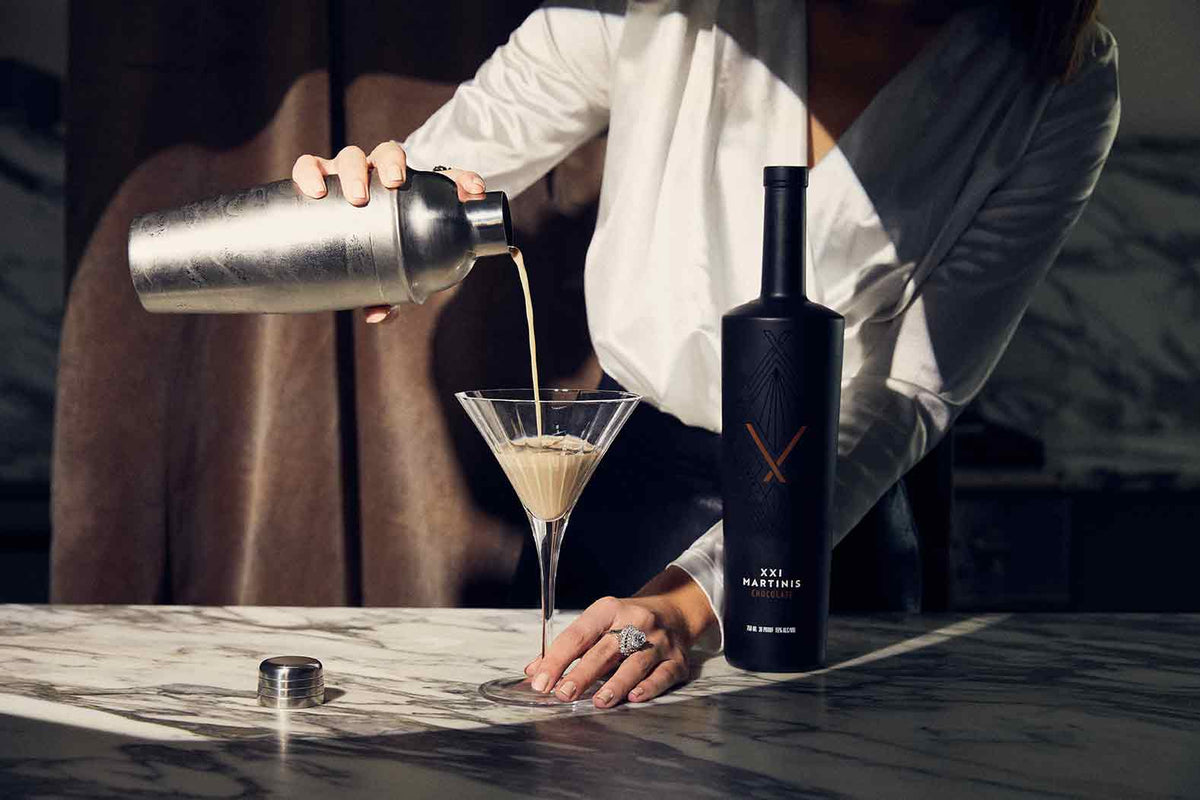 Step 2.
Strain into
a martini glass
Step 3.
Garnish with a dusting of cocoa powder. Enjoy.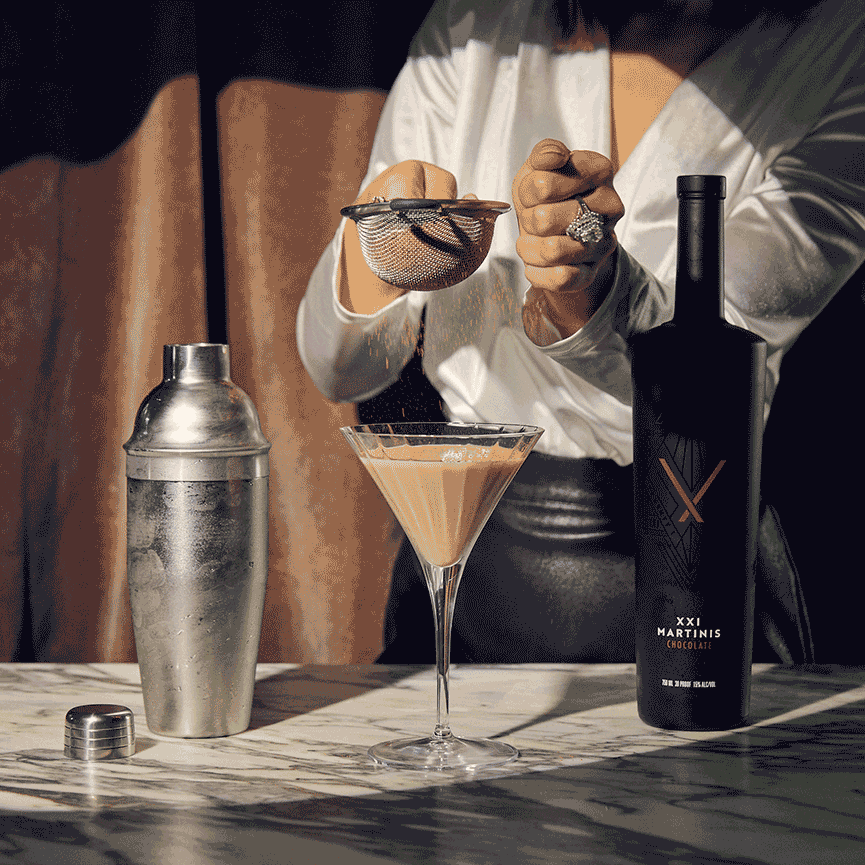 Other Ways to Enjoy
Blend with ice for a fantastic frappe
Pour it over ice cream for an after-dinner affogato
How do you enjoy XXI?